Eyes on Design 2011 and Lingenfelter Collection Preview
05-09-2011, 02:03 PM
Eyes on Design 2011 and Lingenfelter Collection Preview
---
Eyes on Design benefits the Detroit Institute of Ophthalmology. The show itself ranges from Brass and Golden era cars, through the 60's, 70's, right through modern cars that are influential designs. The theme of the show is British automobiles; and significant design evolutions of a model.
As a preview of the show, The Lingenfelter Collection is hosting an all day event for those who wish to see the collection, and attend the outdoor car show at the Edsel Ford Estate in Grosse Pointe Shores. 1100 Lake Shore Road Grosse Pointe Shores, Michigan 48236
The tour of the Lingenfelter Collection will be Saturday June 18th, 2011 from 9:00 AM – 4:00 PM. Eyes On Design will be held Sunday June 19th, 2011.
$15.00 per person or $20.00 Combo Ticket also includes admission to Eyes On Design Car Show on Sunday, June 19, 2011
Tickets can be purchased online at the following link
HERE
Tickets can be bought over the phone at (313) 824-4710
Tickets can also be purchased at the door at The Lingenfelter Collection located at: 7819 Lochlin Drive Brighton, MI 48116
Eyes on Design homepage
Detroit Institute of Ophthalmology homepage
The Lingenfelter Collection | Facebook
http://www.facebook.com/pages/EyesOn...95402743816050
This is a fantastic deal, as tickets to Eyes alone are $20. If you are planning on visiting South East Michigan for Eyes, be sure to come a day early, and check out the car collection here too! For your smart phones, be sure to
check in
in facebook when you get here, and become a fan of the collection; and feel free to post your photos, stories, and questions
We hope to see you here on June 18th, and at the Edsel Ford Estate on June 19th!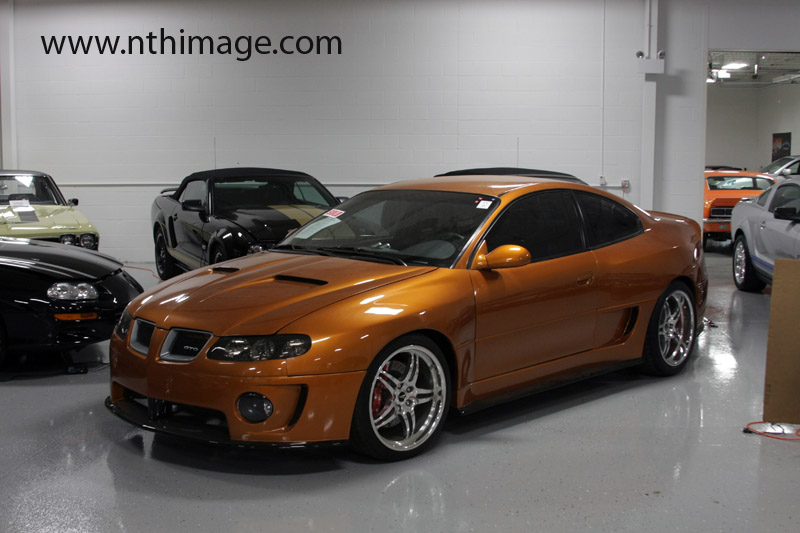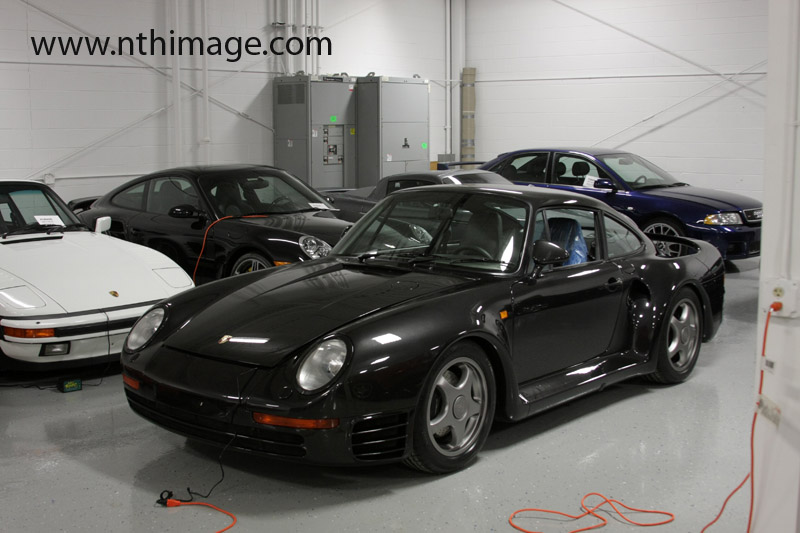 06-15-2011, 10:19 AM
This Saturday!
News 950AM WWJ was there yesterday, and here is their report on this weekend's events.
A Classic Car Show Like No Other « CBS Detroit
Written by Jeff Gilbert
GROSSE POINTE SHORES (WWJ) It's a unique Fathers Day weekend tradition for car lovers, the annual Eyes on Design car show.
More than 200 unique vehicles will be arranged on the lawn at the Edsel and Eleanor Ford House in Gross Pointe Shores on Sunday June 19th. But the car show is part of a weekend of interesting events, which are listed below.
This is the 24th Eyes on Design, which is a fund raiser for the Detroit Institute of Ophthalmology.
Video: Some of the vehicles to be shown at Eyes on Design.
This year's theme is "Designing for the Future."
"All cars at one time or another were future designs," says Frank Valdez, who's chairman of this year's show. "We have a class that shows a 56 Chevy, to 57, when they went to the fins."
There are always unique exhibits.
"The three Lincolns that were designed by Edsel Ford for William Clay Ford, Benson Ford and Edsel Ford are all going to be returning to their ancestral home for the first time," said Dr. Phillip Hessburg, one of the founders of the show.
Walter de'Silva, the head of Volkswagen Group Design will be honored with the Eyes on Design Lifetime Achievement Award.
On Saturday evening, car lover Ken Lingenfelter will open his private collection to the public for the first time.
"It's a collection of just cars I like, cars I've enjoyed and wanted to own over the years," says Lingenfelter, who has 130 cars in his collection. "It turns out to be about thirty per cent muscle cars and thirty per cent exotic cars."
The weekend features a number of events:
* Eve of Eyes
Thursday, June 16, 2011 6 p.m. – midnight
Lawrence Technical University, 21000 W. Ten Mile Road, Southfield, Michigan.
A designers' night tailored to the design community and celebrating past, present and future design greatness.
Student ticket: $25 / General admission: $40
* Vision Honored
Friday, June 17, 2011 6:30 p.m. – midnight
Ford Piquette Avenue Plant, 461 Piquette Ave., Detroit, Michigan
Join the design leaders and the automotive community for an evening of fine dining as we celebrate the
contributions and accomplishments of the 2011 Lifetime Design Achievement Award recipient, Walter de'Silva,
head of Volkswagen Group Design.
$150 per person / $1,000 table. Black Tie.
* The Lingenfelter Collection
Saturday, June 18, 2011 9 a.m. – 4 p.m.
Lingenfelter Collection, 7819 Lochlin Drive, Brighton, Michigan
See over 150 Corvettes, muscle cars and rare exotics, including a Bugatti Veyron, an Enzo Ferrari and a Lamborghini Reventon. The collection is not open to the public, so join us at this private showing which benefits the Detroit Institute of Ophthalmology.
$15 per person / $20 combo ticket (one admission for this event AND one admission to EyesOn Design Car Show on Sunday)
* Expert Eyes Lunch and Private Eyes Brunch
Sunday, June 19, 2011 11 a.m. – 1 p.m.
Edsel & Eleanor Ford House, 1100 Lake Shore Road, Grosse Pointe Shores, Michigan
Treat Father's Day with elegance, class and style with lunch on the lawn at one of the country's most gorgeous
homes, the Edsel & Eleanor Ford House, overlooking Lake St. Clair.
Ticket price: TBD
* Eyes On Design Car Show
Sunday, June 19, 2011 10 a.m. – 4:30 p.m.
Edsel & Eleanor Ford House grounds, 1100 Lake Shore Road, Grosse Pointe Shores, Michigan
Featuring more than 200 invited vehicles plus special exhibits, the EyesOn Design Car Show is known worldwide for its creative focus on design themes.
Admission: $20 per person. Children 12 and under free with adult. Active duty military free with ID.
Organizers of Eyes on Design relish their distinction as a unique type of car show.
"We were the first to show motorcycles," said Dr. Hessburg. "We were the first to show a lot of different categories. We were the first to have "Stock to Rock," and we'll do that again this year, with a stock vehicle and it's modified into a rock vehicle."
For more information, go to
EyesOn Design
Thread
Thread Starter
Forum
Replies
Last Post
Currently Active Users Viewing This Thread: 1
(0 members and 1 guests)