Lamborghini LP640 Roadster by Oakes, with a dose of McLaren!
08-06-2012, 03:15 PM
Lamborghini LP640 Roadster by Oakes, with a dose of McLaren!
---
We made a trip up to Fabspeed Motorsports after Dave called us to do some work on a few cars they had, initially this LP640 roadster they had just completed a full exhaust on. Which I must add, really opened up the sound of the V12! This is one of my personal grail cars to hopefully grace my personal garage.
The very low mile roadster certainly needed a little bit of work as you can see from the photos of the contamination on the paint and the swirls in the sun. We spent the day massaging the car back to perfect, which really accented the Arancio Atlas paint. The pictures speak for themselves with a little dose of McLaren content!
Road tar on the lower parts of the car and plenty of dust elsewear!
Certainly some marring and swirling found in the direct sunlight, this orange metallic wasn't looking as deep as it really is!
5.
Moving it back inside with Fabspeeds other orange project!
Frank going over the final interior bits
Some finished photos out in the sun followed up with gloss snaps
10.
A little hint at the first Techart equipped 991 in the country from Fabspeed!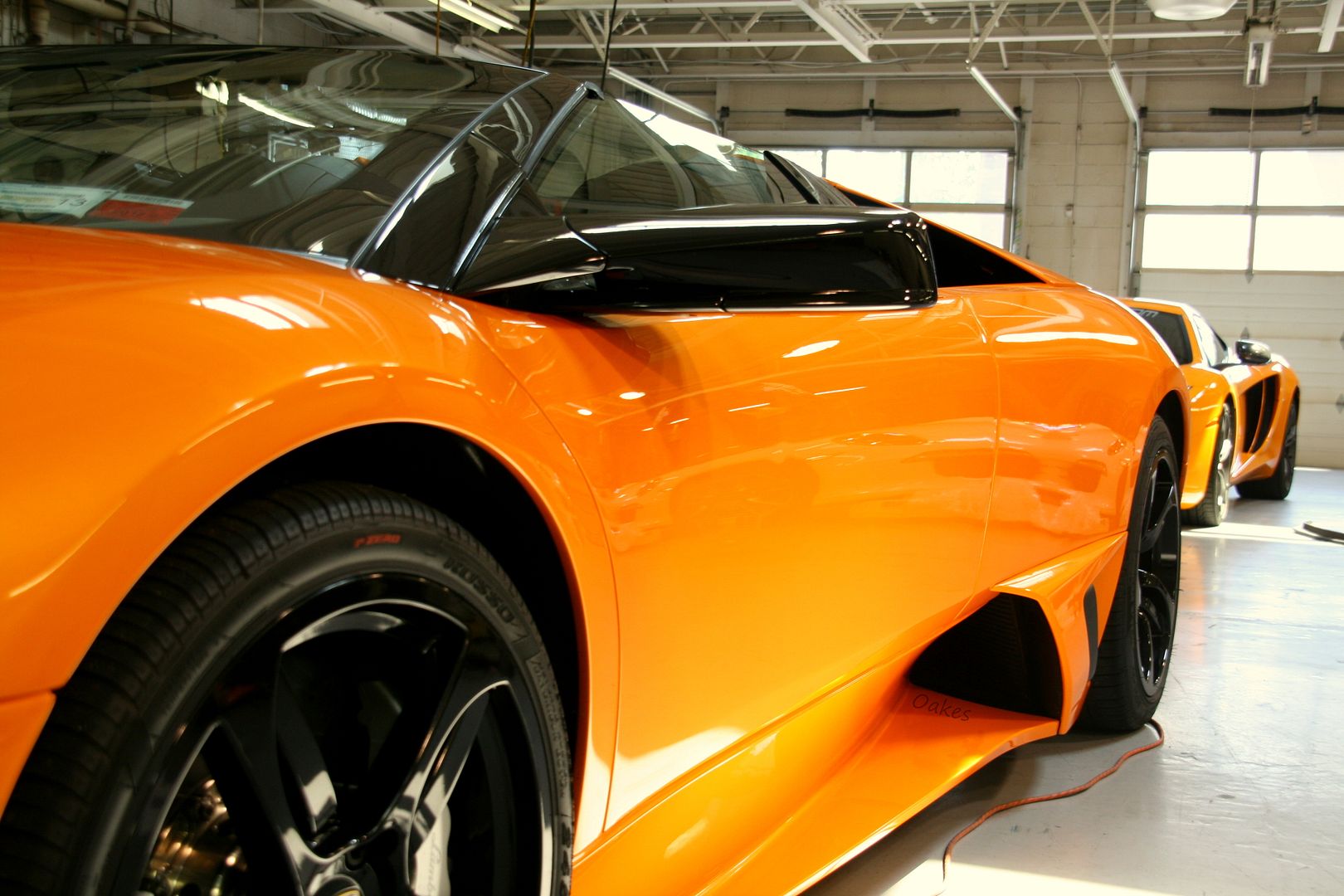 15.
Finished full profile photos of the Murcie! Always need a doors up shot!
20.
25.
As always, hope you enjoyed the pics and any and all feedback is always welcome!!
Nick Oakes
Thread
Thread Starter
Forum
Replies
Last Post
Detailing & Paint Protection
Aventador | Huracán | Murcielago | Gallardo
Detailing & Paint Protection
Aventador | Huracán | Murcielago | Gallardo
Aventador | Huracán | Murcielago | Gallardo
Currently Active Users Viewing This Thread: 1
(0 members and 1 guests)