New RSS GT3 XPIPE (3rd Muffler/Resonator Delete)
12-04-2009, 01:38 PM
New RSS GT3 XPIPE (3rd Muffler/Resonator Delete)
---
Just wanted to share a new product with the TeamSpeed community, we will have more information and additional sound clips added soon.
2010 will be an exciting year with many new products from RSS for your enjoyment.
The New RSS GT3 XPIPE (3rd Muffler/Resonator Delete):
We really wanted to address the look of the Factory Tailpipes on the GT3 models which is lacking in our opinion.
The new system incorporates large dual tailpipes that look much better than OE and offers additional weight savings and an enhanced, intoxicating sound.
• 3" Lower & 2" Upper 304 Stainless Steel Construction
• Large 3 3/8" 304 Stainless Steel Dual Tailpipes Included (welded on)
• Ceramic Coated Satin Black
• Intoxicating Sound
• All Hardware (clamps) Included
• Fits 997.1 GT3/GT3RS & 997.2 (2010) GT3
• Handmade in Southern California, USA.
MSRP: $1999
Part #1203
Available through any authorized RSS Dealer.
Additional Info & Sound Clips Coming Soon...
Thanks, Bryan
http://www.youtube.com/watch?v=77Kl3OXixhQ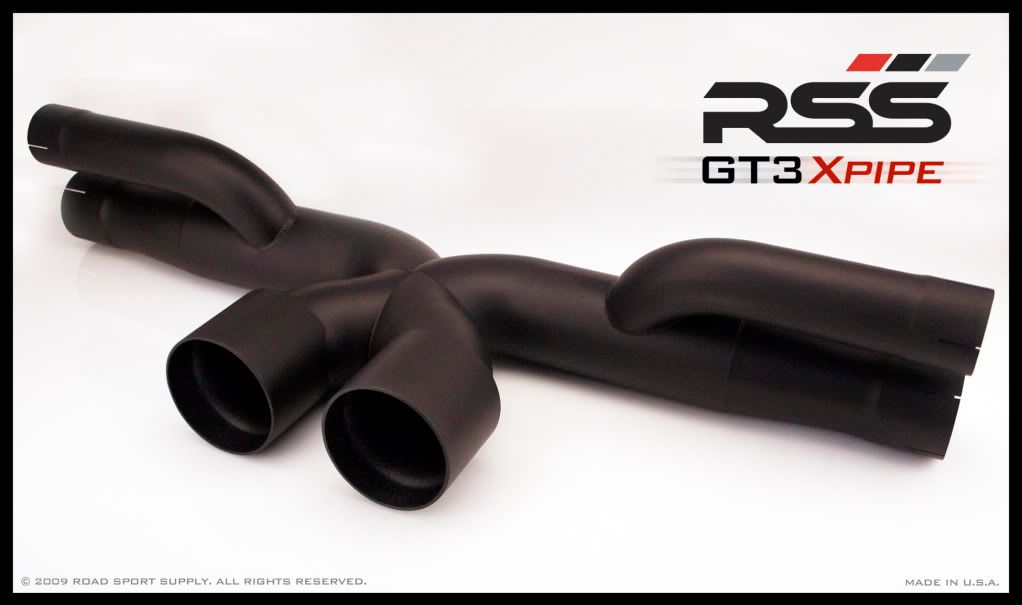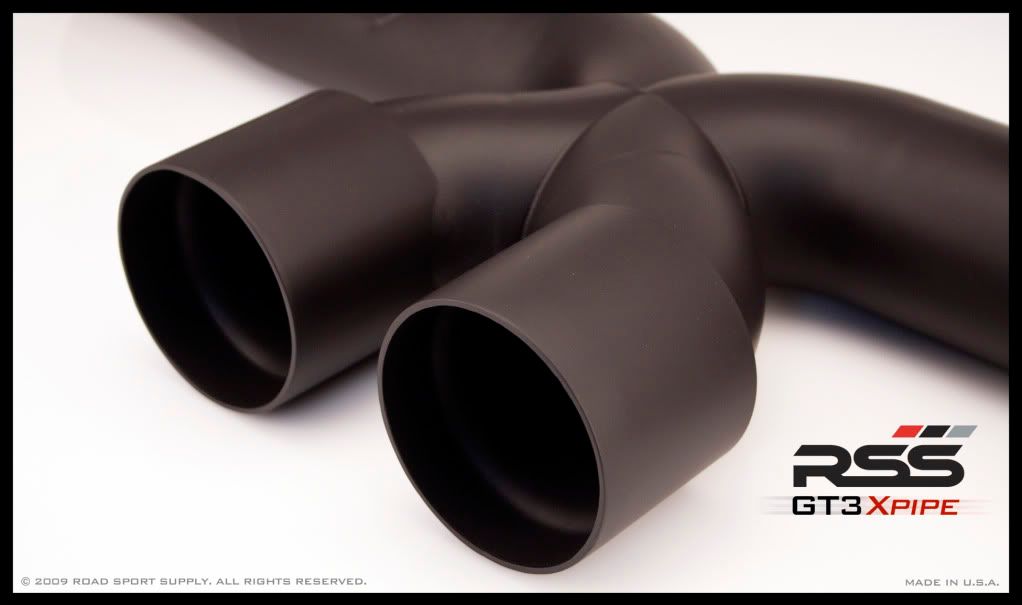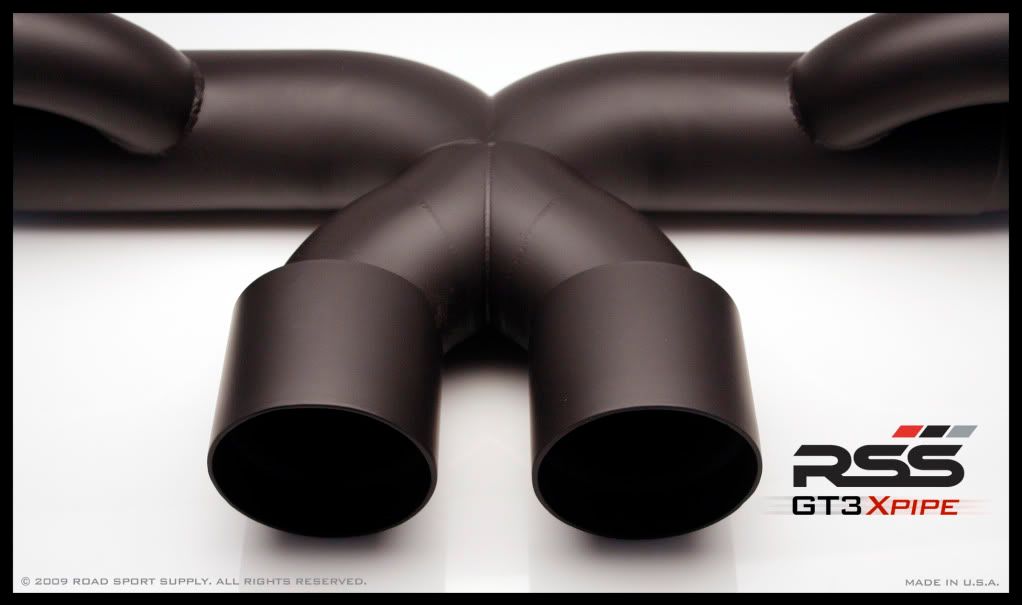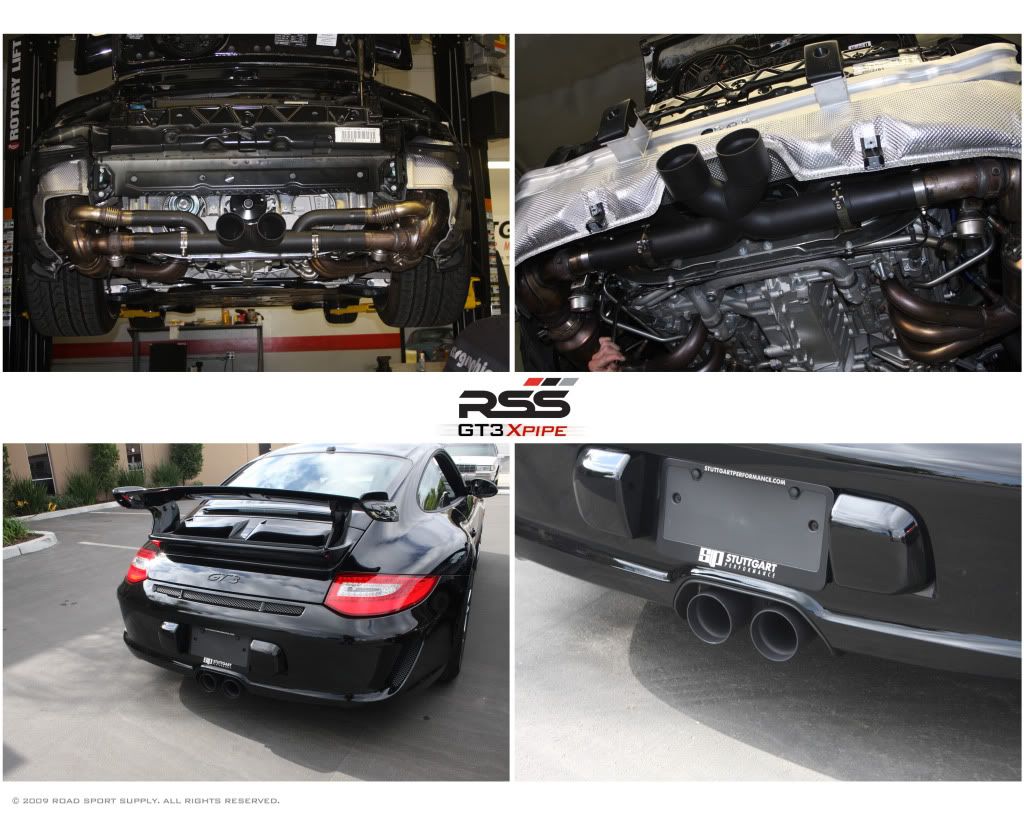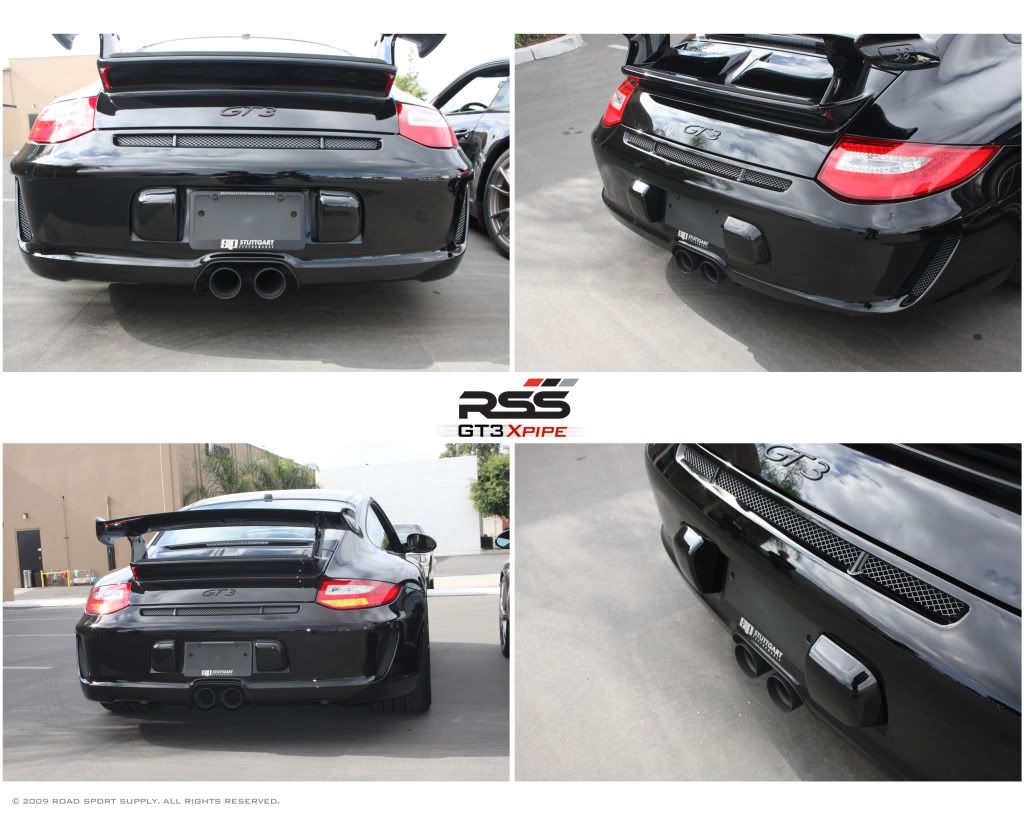 12-12-2009, 01:11 PM
RSS: Latest X-Pipe Installation
---
Here is the latest RSS X-Pipe installation at RSS's installation center Stuttgart Performance. To optimize the engine performance, we custom tuned the ECU for the RSS X-Pipe with arguably the best performance software available "EVOMSit."
The already formidable GT3 3.8 now has the extra edge in exhaust sound and aesthetics, weight savings, engine power and throttle response. I my opinion, this is the best engine chassis combination Porsche has evolved/produced in years, at least until the RS hit the streets.
Gotta love the 3.8L GT3.
Step 1. Remove Tail Lamps, bumper cover, and crash member
Step 2. Remove center muffler
(Optional) Remove ECU for "EVOMSit" Custom Performance Software Re-flash
(Optional) "EVOMSit" Custom Tune/Bench Flash ECU for maximum performance with RSS X-Pipe Exhaust then re-install
Step 3. Replace OEM Center Section Muffler with RSS X-Pipe Exhaust
Step 4. Re-Assemble crash member, bumper cover and tail lamps
Step 5. Enjoy the RSS X-Pipe Motorsport Design, fantastic sound, and weight savings over the factory center muffler.
12-12-2009, 01:28 PM
Originally Posted by
[email protected]
Looks and sounds great!
+1.