My 1967 Streetfighter Camaro
05-16-2011, 11:40 PM
Join Date: May 2011
Posts: 20
My 1967 Streetfighter Camaro
---
Hey Fellas..
My names Totem.
So ive been lurking on here a bit and finally my car is finished..
Its my 1967 Camaro.. done in Streetfighter style.
my site(carclub) is
The Street Fighters
the breakdown of what has been done to this car..
Suspension
Full frame with Corvette components with coilovers front to back
by Art Morrison. AME enterprises.. race proven.
narrowed 12 bolt fully built Moser posi rear end.. 3.83 gears.
top of the line ATL fuel cell with cage closeout fabbed by myself.
DSE main hoop cage, but full cage will be custom done by Bryan Fuller of Fullerhotrods.(the homie)
Exhaust is Art morrison LS7 headers to 3 inch strait pipes that end in 3 inch Spintech side exhausts.
Brakes.
14 inch 6 piston big brakes and 12 inch 4 pots.. race spec grade made by Wilwood.
Full custom Hydroboost setup by John of Garage Zero.. i can do an Endo.
all installed by John.
Body
Grille hand fabricated(not a truck grille cut down, but each bar and outer hoop tig welded)
shaved body seams.
Tunnel and lengthened grille and "beak"
Shaved front valance.
Audi handles
custom license plate area.
Shaved drip rails.
2 inch cowl hood cut and lengthened to edge of hood.
flush and molded rear bumper.
front end now 1 piece.
fabricated engine bay
shaved firewall
squared off fenderwells
and fabricated valve covers.
all wonderfully worked by Matt Hellion.
Carbon fiber.
nose bumblebee stripe 1 piece full carbon fiber.
CF custom vision mirrors
CF custom rear spoiler made from a 70 cuda.
CF Chin spoiler boxed and full carbon made off a enlarged stock camaro spoiler.
all CF done by Fule Carbon.. my man Le.
Interior
Spartan is the key here..
quick release transmission tunnel
fabricated tubular center console fabricated by myself.
aircraft style toggle switches.
dynamat all over
no side windows.. only race nets.
fabbed window straps.
Wheels
Custom made minilite style made by NewGen wheels.
These are the only set ever made.
19×11s in the front.. stretching 275s.
19×14s in the rear.. stretching 345s.
they are 3 piece.
PAINT..
Done by me.. SPRAYPAINTED.. **** a show paintjob
Motor installed by John Lewis of Garage Zero.
garagezero.com
Custom Closeouts and shaved firewall by Matt Hellion of Hellion Customs.
770-881-2314
Vengeance Racing built Forged 427 LS7
* GM Performance LS7 Aluminum Block(fresh new block)
* Built T56 by RPM motorsports
* Vengeance Racing custom ground cam
* Worked stock LS7 heads
* Precision Metalcraft custom intake manifold
* Callies CompStar Crankshaft(4.100″ Stroke)
* Diamond LS7 4.125″ Bore Forged Piston Set
* Diamond LS1 Moly Ring Pack
* Callies LS1 CompStar Connecting Rods
* Clevite LS1 High Performance Main Bearings
* Clevite SBC High Performance Rod Bearings
* DuraBond LS1 Cam Bearings
* SDPC LS1 Complete Block Hardware Kit
* ARP LS1 Main Stud Kit
* Machine Block Deck Surface
* Align Hone Block W/5 Mains
* Flash Hone w/ Torque Plate
* Jet Clean Block
* Balance Crankshaft – Internal
* Install Cam Bearings
* Install Freeze Plugs
* Pin Fit Pistons
* Pin Fit Rods
some have seen the youtubes of my car out of the exhaust shop.
YouTube - LS7 1967 Vengeance Camaro Preview
The LS7 running before it was all buttoned up.
YouTube - LS7 '67 Vengeance Camaro
in progress...
Art Morrison frame..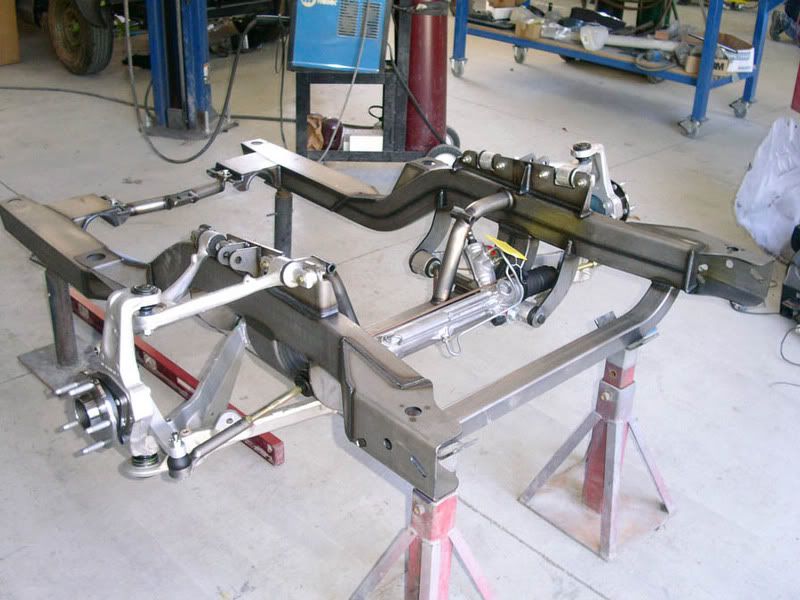 when you say custom grille im sure you dont mean this!!
and the dirty ass Moser rear end..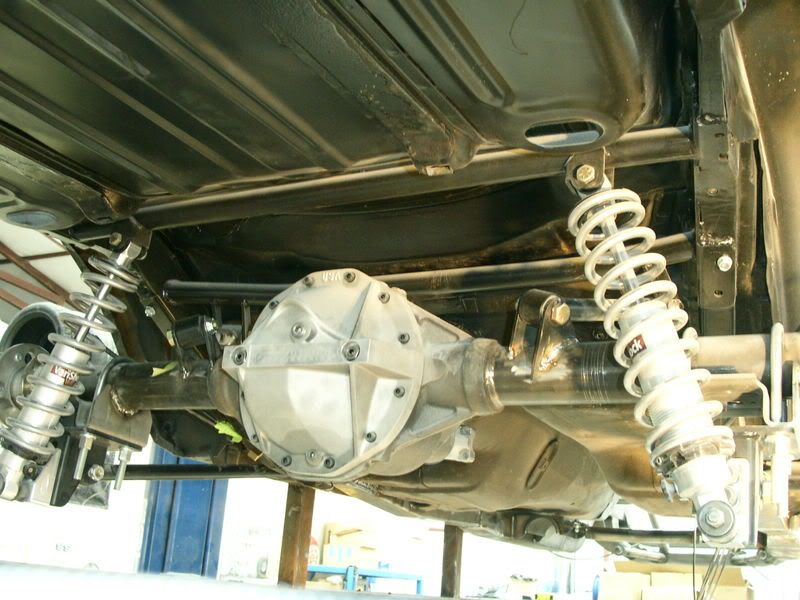 Paint was sponsored by Rustoleum(hahahaa) painted by ME!
I painted it flat black cause the meaning of the car was simple.. business.
Id like to thank:
John at Garage Zero for making my dream come to life.. I almost didnt put in this LS7 because all the shops here in GA claim the LS motor should cost tens of thousands to put in..
he did it with absolute diligence.. and made the car run without a hiccup..
garagezero.com
Matt Hellion of Hellion Kustoms for fixing all the my problems when i was at my lowest and last dollar.. dude has real class, skill, and heart without a dollar attached.
Heres some pics from today with my other cars.
brassknucks... nothing says Streetfighter more!
excuse my motor.. its really dirty.. no really.. i didnt clean it.... ahhaha
and one of my favorites...
I was looking to pic up a radio flyer for my son so i could pull him around the house and occasional car meets and whatever..
but at a local trash dump near me i saw something i could use..
it started out as one of these exact shopping carts.. bum must have confiscated it..
then i broke out the saws all and my welder and i started to fabricate my own version..
heres the result with my son sitting in the cart..
i love this shot..
The sides are made of sawzalled up black plastic thats a 1/8th inch thick!.. and its natural black to windex or garden hose and its all clean.
i lowered the front end of the cart by fabbing up a new front axle and lowered it about 3 inches.. the rear tires are from an all terrain lawnmower wheels that they sell at homedepot.
i made a quick release bar in the rear to steer the cart.. it rides like a dream!
anyways..
hope you guys like it.. and i hope to see you at a roadcourse or autocross near you!