Spied: 2012 Aston Martin Rapide "S"
05-25-2011, 10:14 AM
Spied: 2012 Aston Martin Rapide "S"
---
Spied: 2012 Aston Martin Rapide "S"
The Rapide gets a little boost from DBS
With the introduction of the Aston Martin Rapide only in 2010, these photos do not show a facelift of the first saloon of the make since over 20 years. Instead, the lower front facia and additional air-intake hint to a sportier version of the Rapide, likely to be called "S". Borrowing the 5.9-litre V12 engine of the DBS, the Rapide S might come with 517 hp rather than the 476 hp of the standard Rapide. Enjoy the images below!
05-28-2011, 08:24 AM
Aston Martin Rapide S spied
Even faster four-door will get powerful V12 from DBS and revised styling.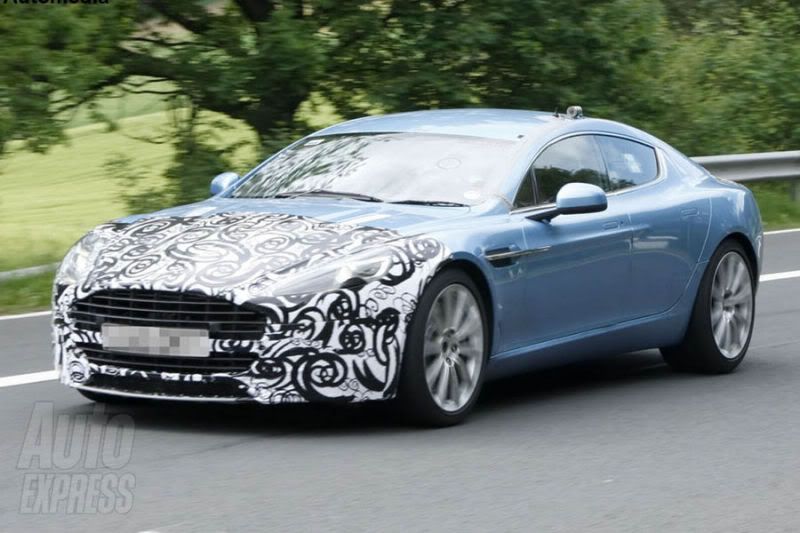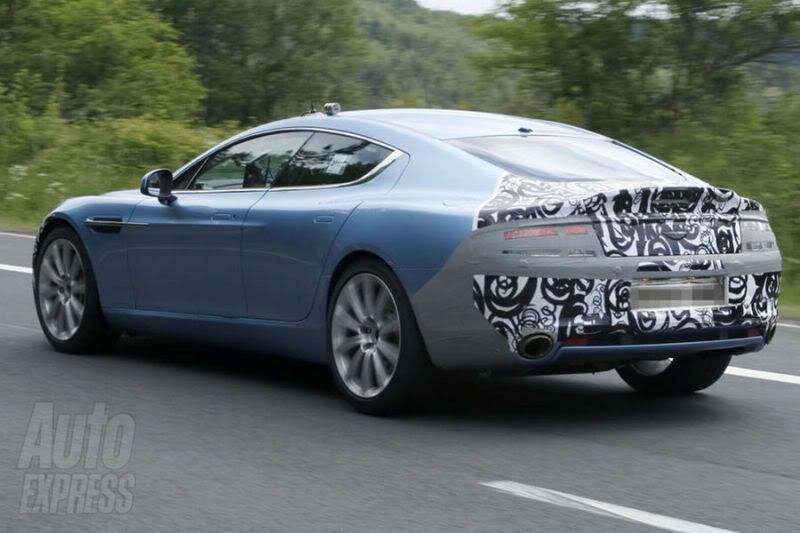 The Rapide is ready to live up to its name. Spy photographers have caught a thinly-disguised prototype out on the road near the firm's HQ in Gaydon, Warwickshire, and our sources have confirmed that it's a faster 'S' version of the four-door supercar.
The standard Rapide is no slouch, with a 470bhp 6.0-litre V12 it can cover 0-62mph in 5.3 seconds, and you can read our review of that car here. But the Rapide S will be even quicker and feature the uprated engine from the DBS - with 510bhp. To cope with the extra power, expect carbon-ceramic brake discs as standard and firmer suspension settings for better body control.
As you can see in our pictures, the front and rear styling will get a refresh to give it a more aggressive appearance. A lower front bumper now gets an additional air intake, while deep scoops either side will mark it out from the standard car. At the back there's a more prominent boot lip spoiler and a reprofiled bumper.
Expect a price hike to match the improved specification, bringing the cost of th eRapide S close to the £200,000 mark when it arrives later this year.
Read more:
Aston Martin Rapide S spied | Auto Express News | News | Auto Express
Thread
Thread Starter
Forum
Replies
Last Post
Aston Martin | Jaguar | Lotus
Aston Martin | Jaguar | Lotus
Aston Martin | Jaguar | Lotus
Aston Martin | Jaguar | Lotus
Aston Martin | Jaguar | Lotus
Currently Active Users Viewing This Thread: 1
(0 members and 1 guests)